REVIEW: THE ALPHA AND THE OMEGA: an absurd philosophical tale about God, the end of the world, and what's on the other planets by H.M. Charley Ada
Another normal day begins as Zack, a devout atheist, resumes his office life as a manager in wall street. As 4 o'clock approached it seemed like another routine would come to a conclusion, but in an unexpected turn of events, it just wasn't any day, it was in fact, the end of the world.
No, there wasn't any catastrophic event. In an unusual afternoon, a man walks by his office and then.....................
God tells him that He is bringing heaven to earth.
of course Zack is confused. He is an Atheist, but his goodness brought him to heaven. This heaven, God explains, will have no disease, no pain, no death and any material thing you wish, you will get.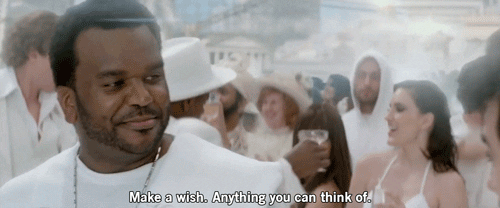 Zack had a bit of fun in this paradise. But he is still bothered. He still has questions. Then God introduced him to Lilly, an atheist feisty lawyer for-the-poor who is going through the same phase as he is. Together they go on a philosophical journey through worlds, planets as they seek truths to questions about life and God (and probably questions that bother some of us as well).
Your idea heaven is?
Clearly the author painted a beautiful albeit weird picture of heaven. A heaven on earth? A library where history of every man exists? You can do Anything and I mean.....
THIS.. PLACE.. HAS... EVERYTHING........your Childhood Story written by God, Your long lost relatives brought back to life, unlimited food supply, telepathy, cloud beds, getting drunk without hangovers. This is probably going to be my heaven now. The possibilities here are endless.
Each one of us has a different take on heaven. Heaven for most of us is "The End" . A paradise for our soul after we are done with our life on earth and finally reunite with the creator. But in the novel, it is just the starting point of the bigger story.
This novel is very creative and very unique. It takes a bit of time to build up, a slow start, (and for me, the story really took flight by the time they went to limbo) but it delivered in the end. Delivered what? you may ask, definitely a fresh take on the big issues of life.
What really impressed me the most is that it opens up your perspective to a lot of things, opinions and beliefs. Let's be real, religion is such a sensitive topic, and it's difficult to give points without touching some nerves. But the beauty of this book is, commentary on God, life, religion, humanity never got across as a one sided view point. Some are new to me, the allusions and metaphors the author used are original and interesting. But 'less is more' approach could have made this book from being 'so good' to 'out of this world good'. There's too much dialogue in some sequences. But the charm and humor from this book can make up for that now. And most importantly, it is not easy to pull off a part sci-fi, part philosophy, part fantasy story but the author surely made it. I expect great things from this author.
I don't really know why but reading this book reminded me of The Little Prince. Maybe because of travelling to another planet? or because the main character was also seeking truths about life as well? a little bit of both but more of the latter for me.
If you like reading books that will give you thoughts to ponder on, this is the perfect book for you. It's fresh, it's unusual, it's unique.